Dr. Krishi
Dr. Krishi Platform is the bottom-most layer (last-mile infrastructure) with a multi-tier network of laboratories designed on the telemedicine philosophy. It is a workflow-based platform that uses integrated technologies to collect, monitor and analyze information, upwards from the farm-level. It also acts as the primary interface to handhold the farmer and provide customized extension and advisory services.
It is powered by CropData's Spectral Data Analytics, Dynamic Crop Calendar, Dynamic Task Scheduler, Dynamic Questionnaire, Recommendation, Weather Data and Image Recognition tools.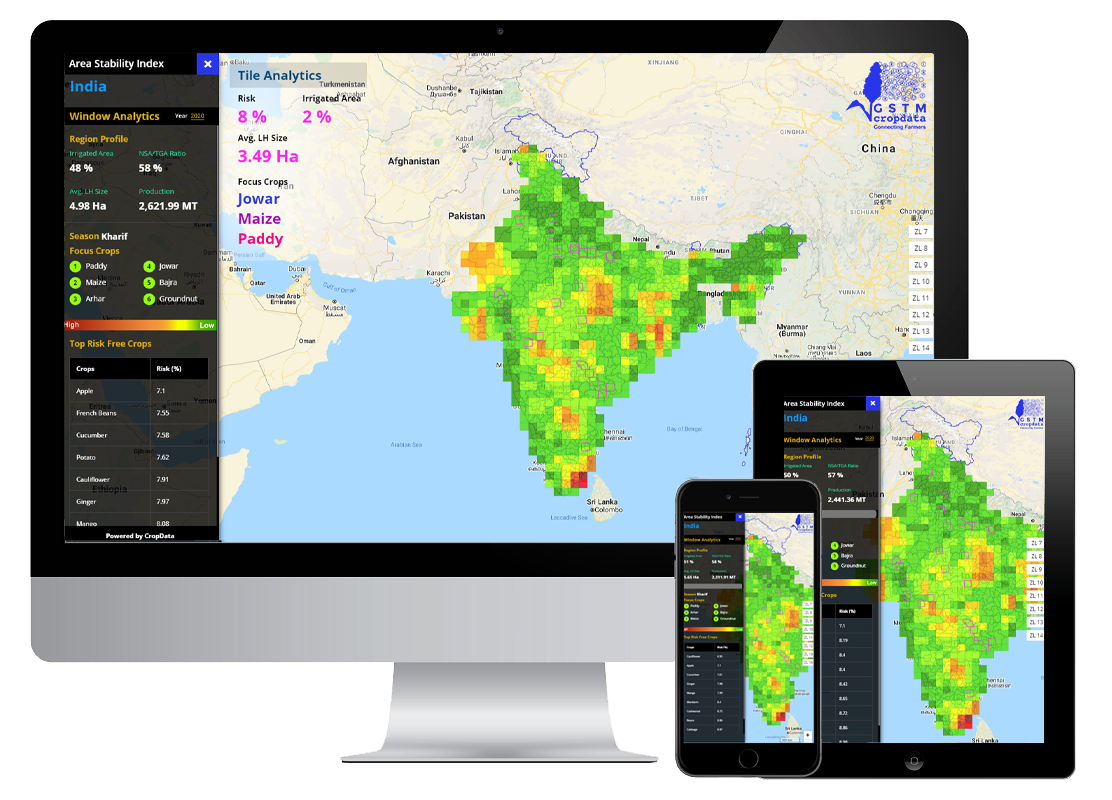 Geo-Spatial Tile Management (GSTM)
It's a proprietary data collection, analytics and visualization tool built on a geospatial and temporal architecture.
It maintains internal and external data by location, geographic regions (levels), time, crop etc.
It powers various workflows, processes and tools; helping CropData provide personalized services to our customers, based on their respective crop, variety, location, risk, stress and phenophase.
It can be customized to manage and visualize various indices where data is available by location and time.
Explore it